It was just under a month ago that Randy A. Brown wrote the post A Quick Look at Divi Cloud.
Relaxing with a tall drink & a spectacular view is a hope after any development team, post launch, but for the Divi United Team, creators of the Divi Cloud plugin, it just isn't going to happen.  We actually LOVE bringing you products that will make you more productive and more profitable.
The launch of the Divi Cloud plugin is a run away success, we can't deny it, but we knew there was more we could deliver, and here is a list of updates we have added & are ready for you to begin using:
Best news: there are now sections and modules in addition to layouts.  Looking for a cool contact form?  We've got that.  Looking for hero image sliders?  Yup, we've got that also.  We have added 20 sections and some modules into the Divi Cloud plugin.  Wait, don't run off just yet, there's more.
There is an entirely new gallery view which showcases the layouts, sections, and modules on one screen.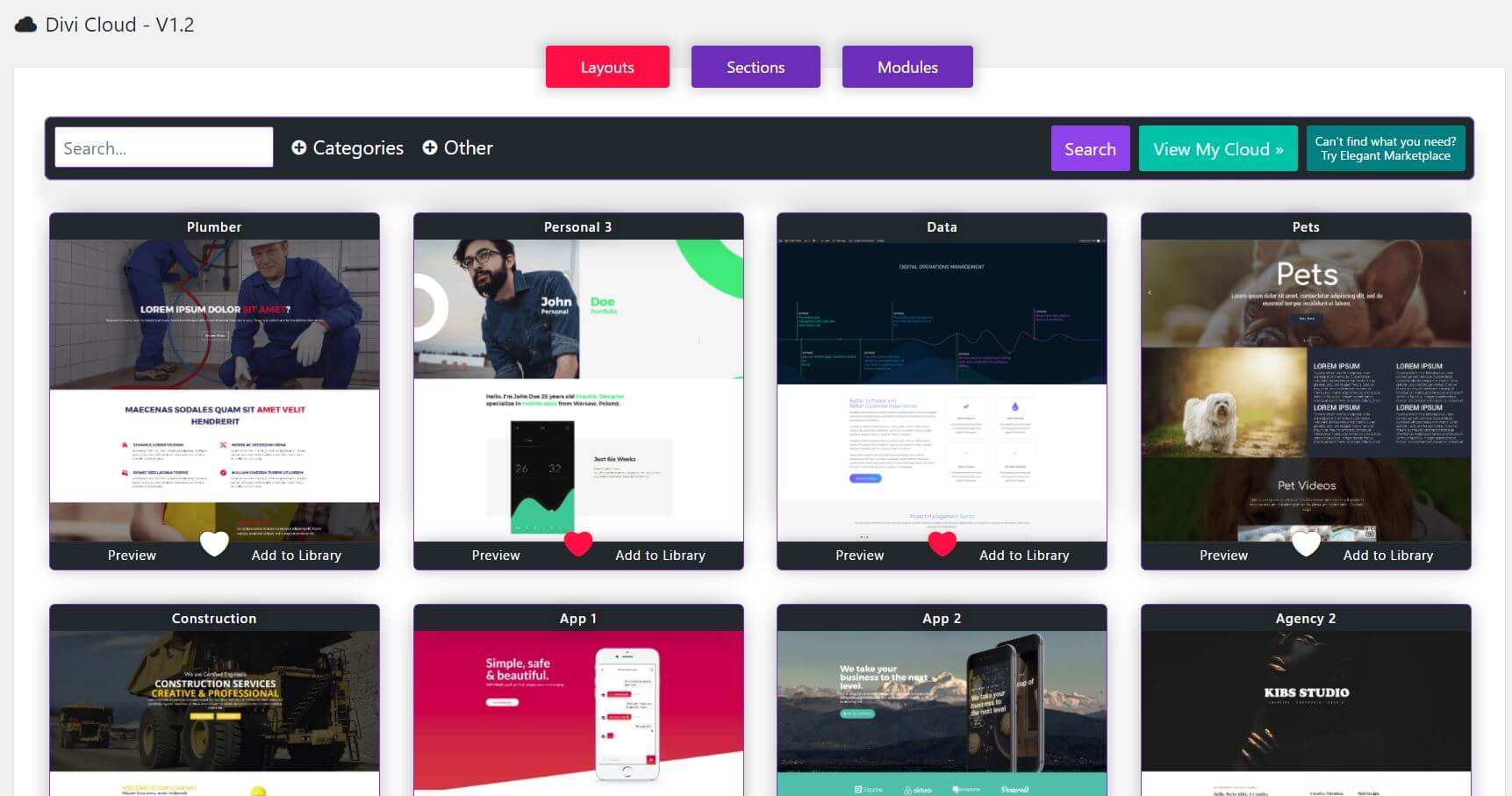 Each item has the ability to preview (as before) and to add to the local Divi Library. This allows you the user to pre-load your library with sections, layouts and modules before starting on the pages. It's also a nice showcase for the content.
The 'My Cloud' function on both interfaces (gallery and the builder) now features a unique preview button to show saved layouts from the cloud.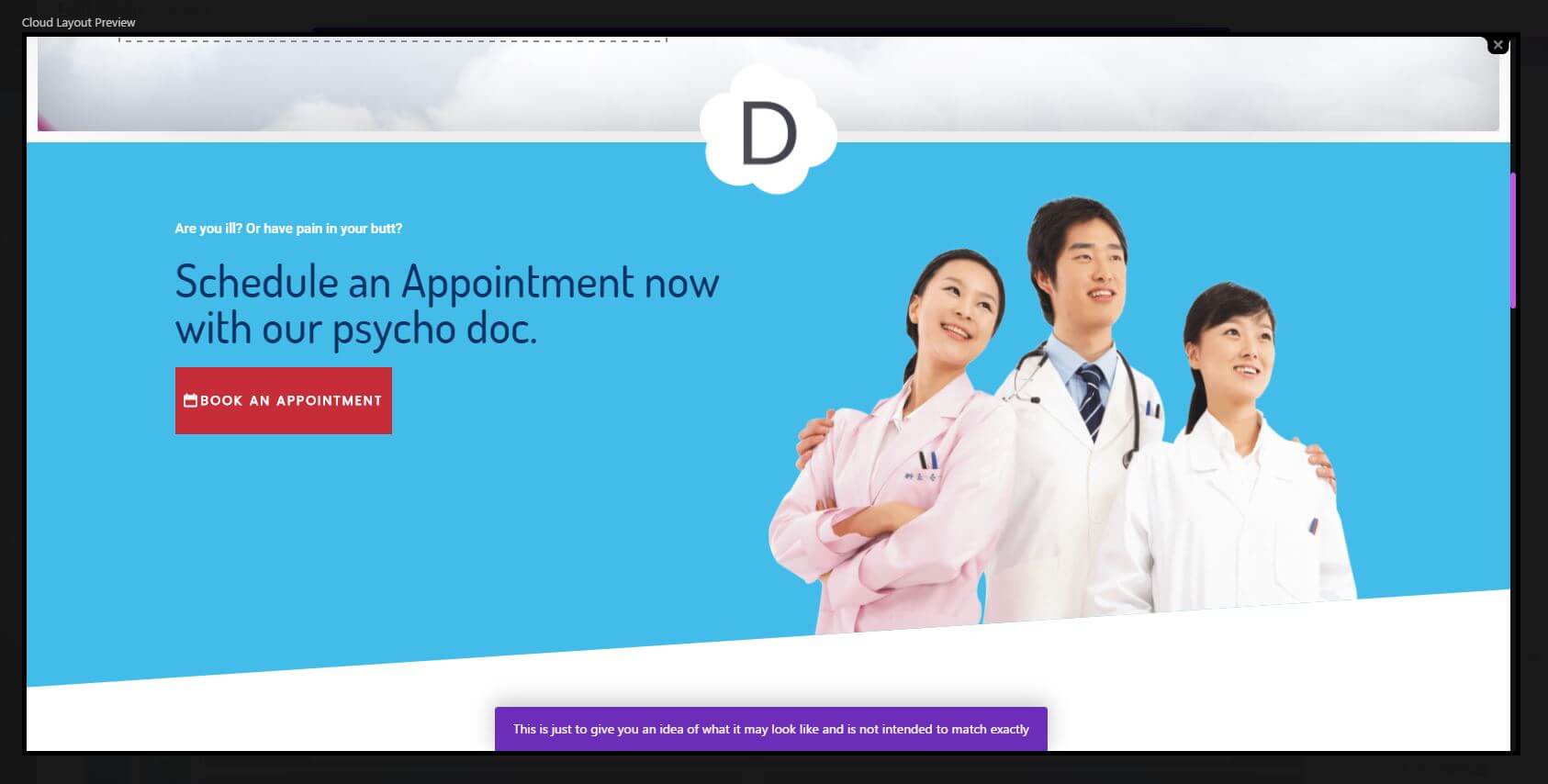 A much requested ability in the MY Cloud facility was a DELETE feature – you got it!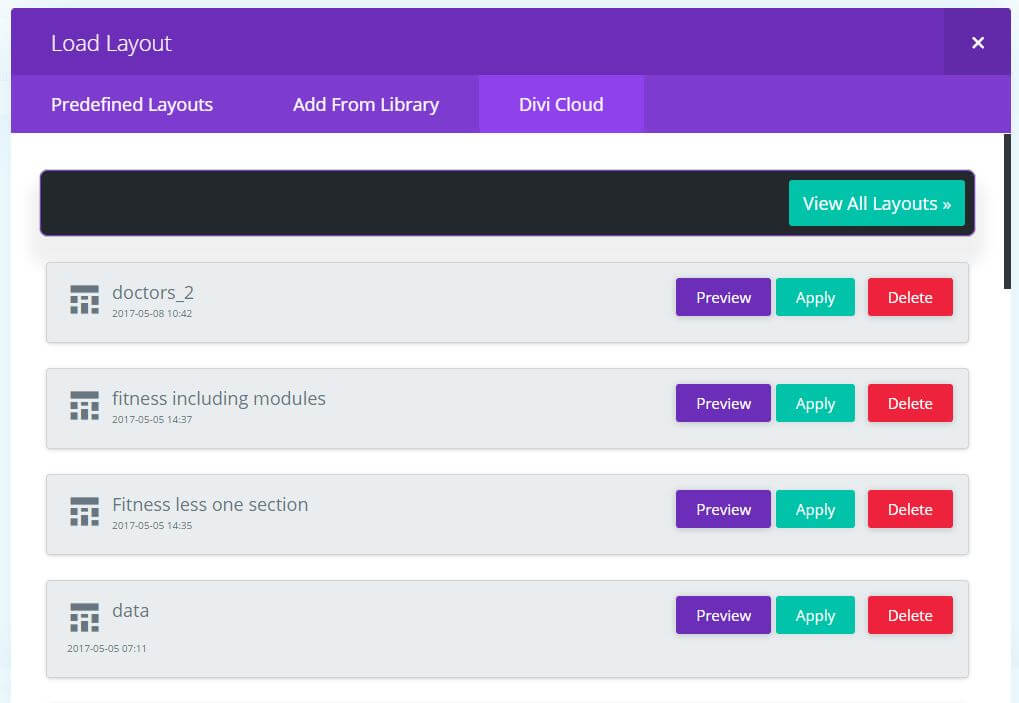 Divi Cloud now updates from within WordPress. No more license keys to add in either as it uses your divi united API key and will show updates in your WordPress dashboard
Stability updates.
CSS changes to make using the plugin easier and more enjoyable.
Ability to save favourites and filter by them
Assigned category to builder layouts to make sorting/filtering easier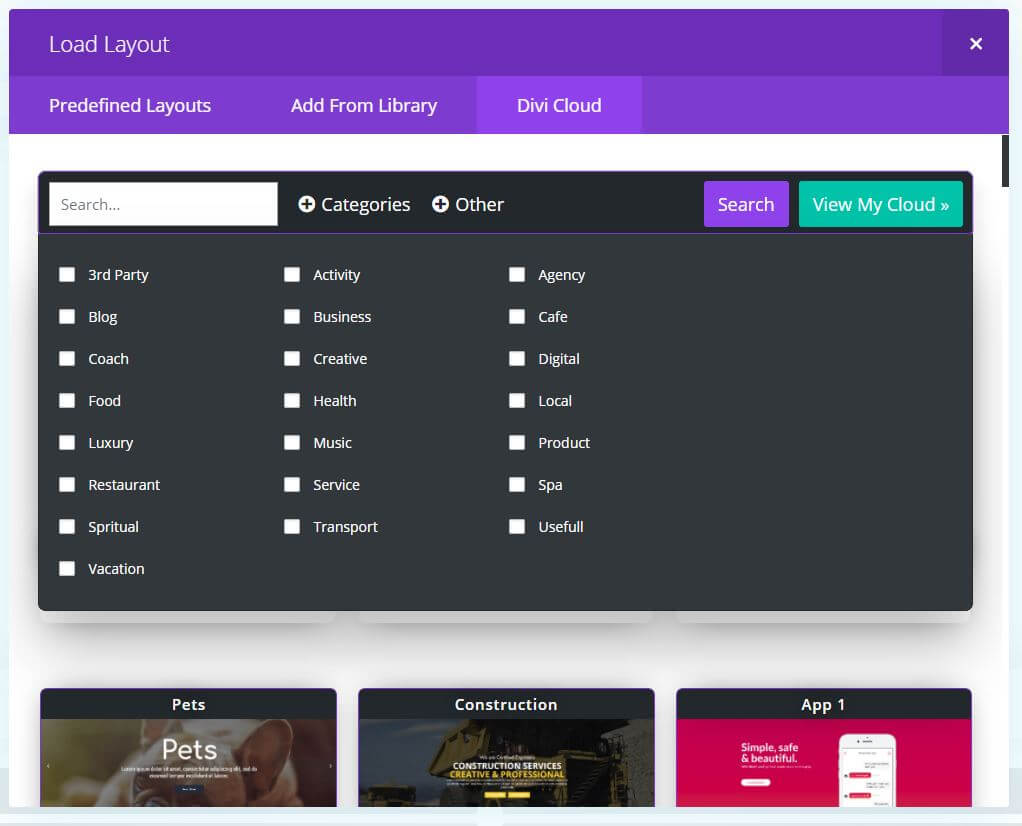 Simply put, the Divi Cloud plugin has had awesome reviews from 'You've changed my life' to 'I made $$$ from just one layout – thank you!'
With a guaranteed amount of layouts, sections and modules added as part of your membership, Divi Cloud is the best value there can be.
Andrew put together a video highlighting what's new, what's hot and how to use the plugin membership to your best advantage. It's well worth a watch in HD!

What do you think about Divi Cloud? All comments are welcome.