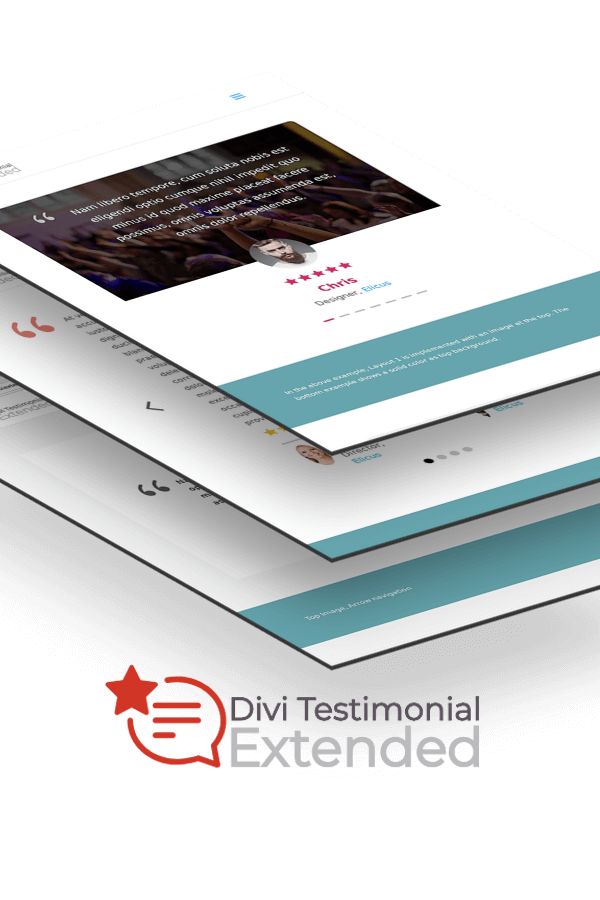 Divi Testimonial Extended will create a custom post type for testimonials and add a highly customizable testimonial slider module in the module library to display the testimonials.
Main features of Divi Testimonial Extended:
Custom post type: This plugin adds a custom testimonial post type to Divi theme. It also supports categories which makes it possible to display categories specific rotators on the pages.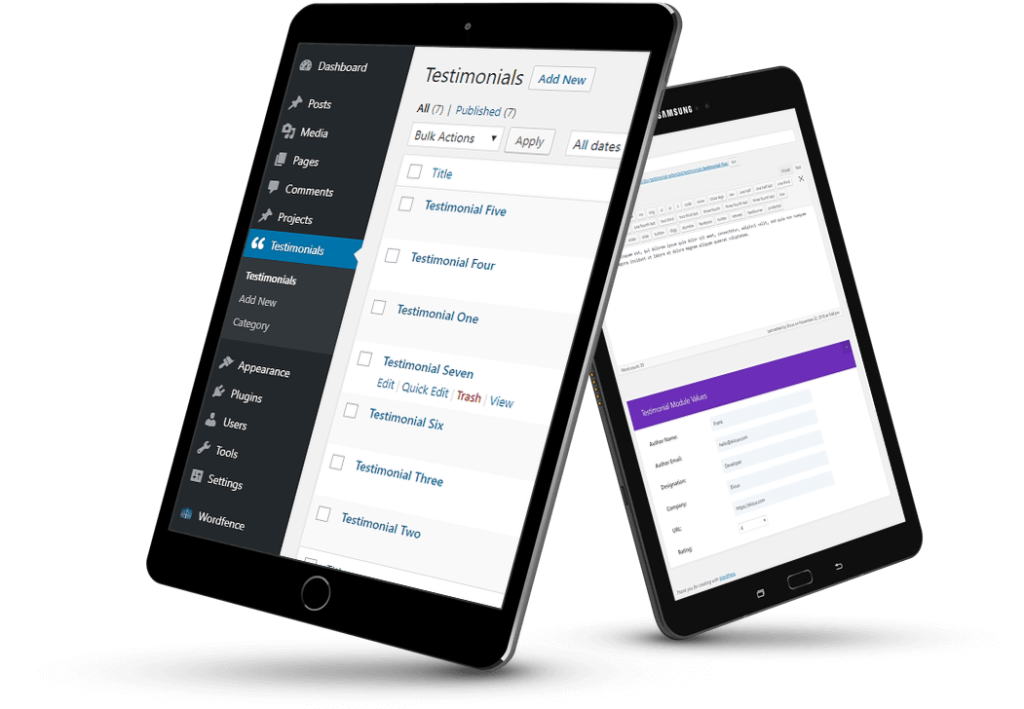 Divi builder module: Divi Testimonial Extended adds a module to the Divi builder. This allows adding a testimonial rotator on any part of a website using Divi Builder.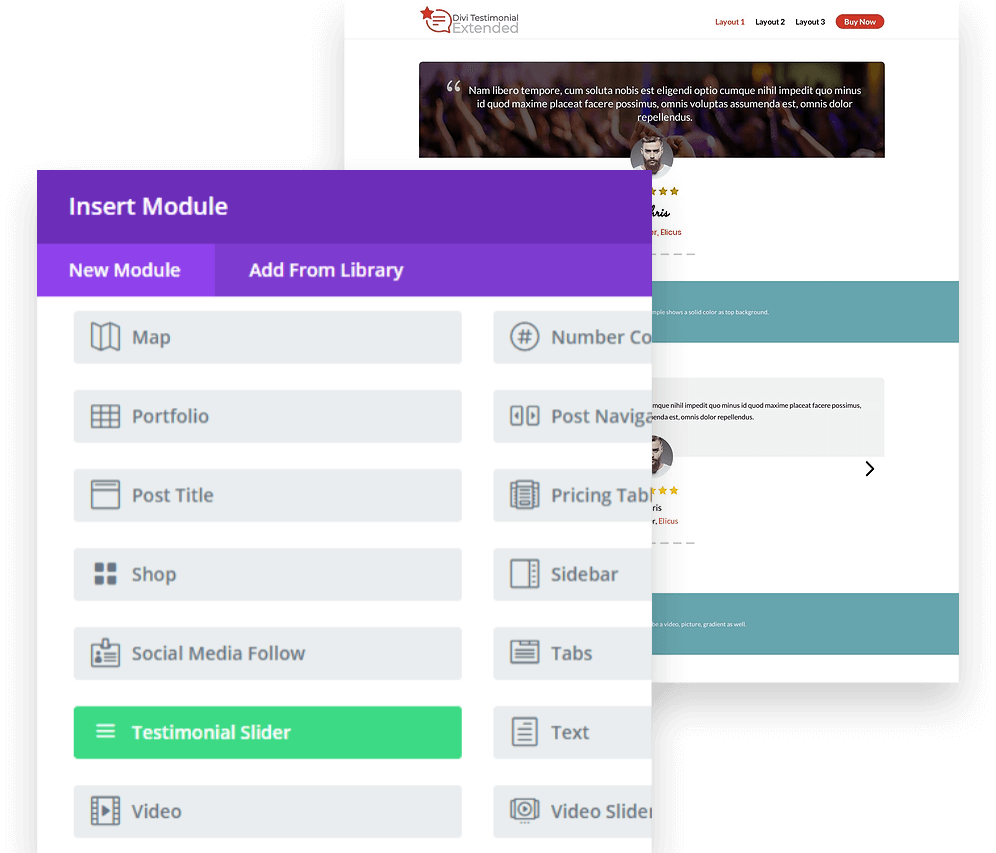 3 Mobile friendly Divi testimonial rotators: There are three layouts for the testimonials in the plugin which can be selected from the module setting. With an independent testimonial module, there is complete freedom to add a testimonial anywhere on the site where Divi Builder is used and get it updated automatically when a new testimonial is added to the site.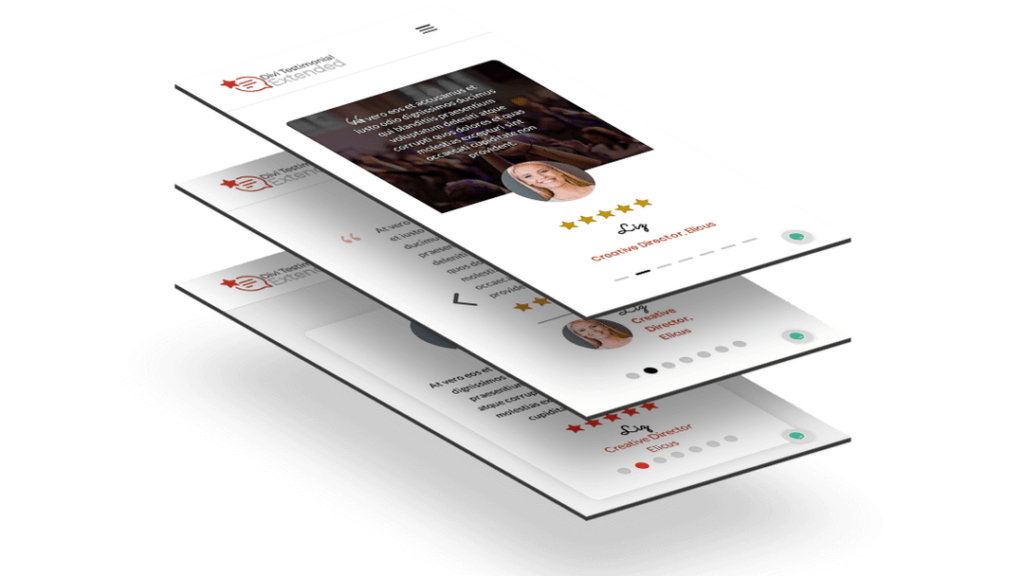 Star rating of testimonials: Display star rating with full control on customization.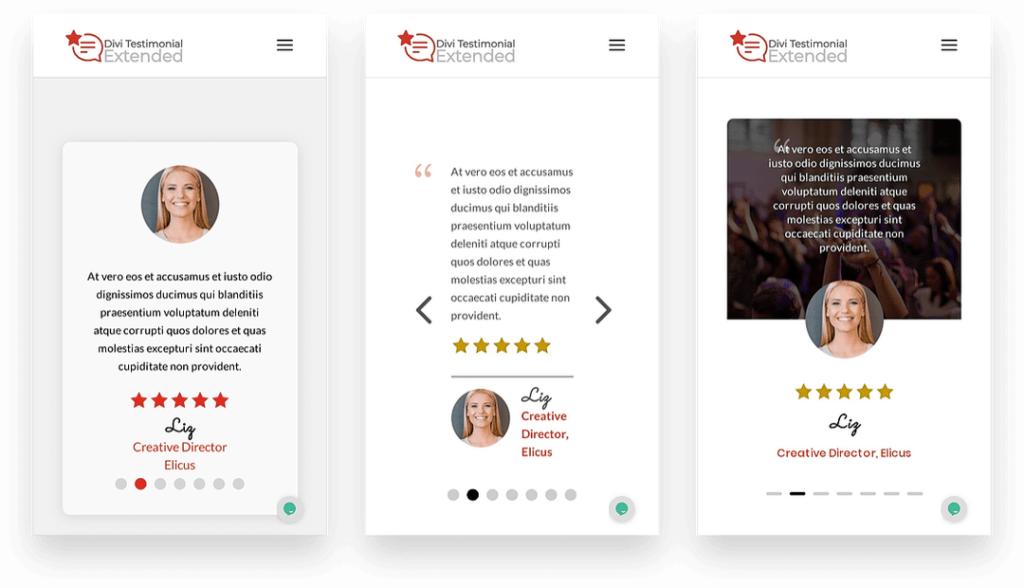 Customization friendly: Divi Testimonial Extended has great controls to customize the appearance of the testimonial rotators.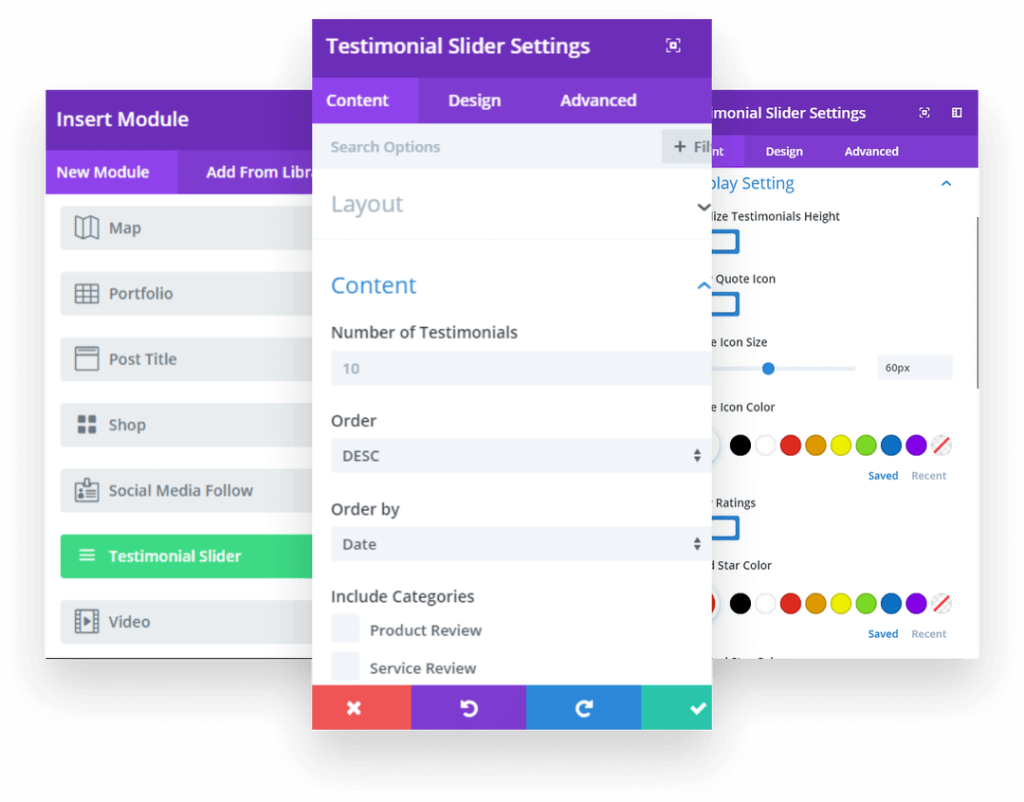 Gravatar support: Display image straight from the users Gravatar account.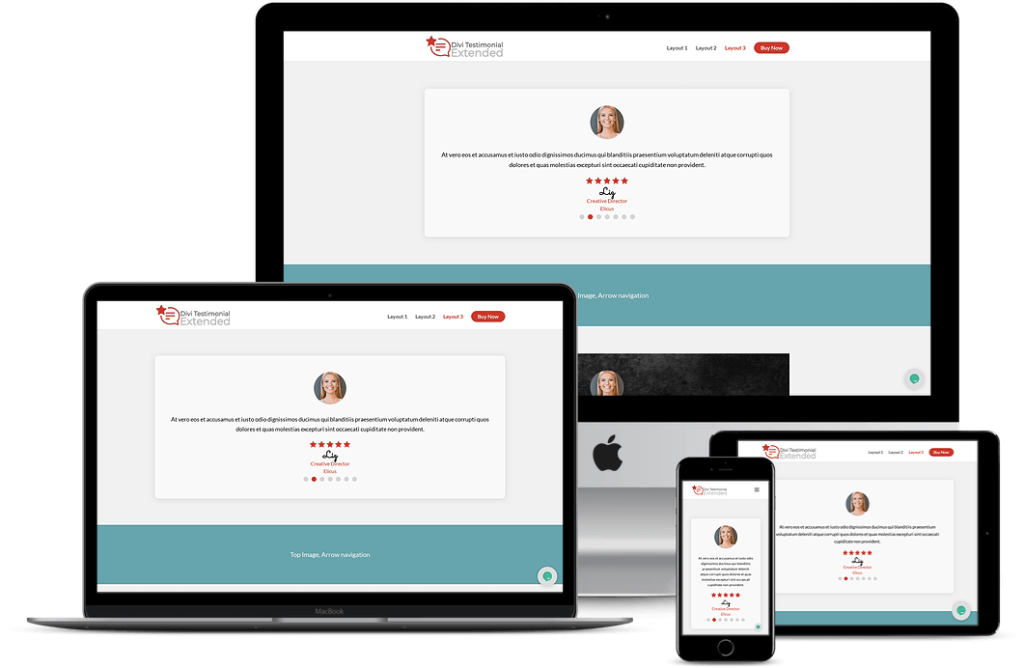 You must log in and be a buyer of this download to submit a review.
---
Changelog:
= 1.0 =
Release date: 28 February 2019
* Initial Release
Checkout the documentation first and if you still need help open a support ticket.
View Docs
Single site license
A single site license is valid for use on 1 website.
Extended license
The extended license is valid for use on more than 1 website (including sites developed for clients).
Update
Free Lifetime update.
Support
We offer support for 1 year from the date of purchase. After that, users can renew support at 50% of the original price.
*Support is provided by vendors directly.
Please login to access the support form. you can do so here