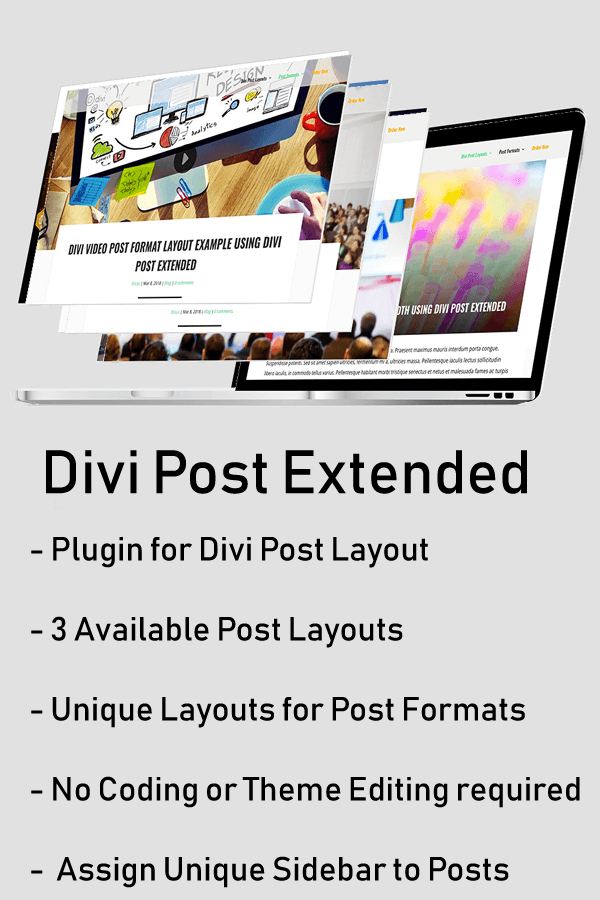 Style your Divi post page using this amazing Divi blog post template plugin that comes with 3 beautiful blog post layout. Easy to use and no need for writing a single line of code to apply its functions. Highly customizable and comes with an option to show or hide sidebar in few clicks.
Perfect for anyone looking Divi post template, Divi single blog post layout or template, Divi blog post design, and more.
Features of this plugin
3 Divi blog post layout: Stellar, Prime and Classic
Post Format Support
Use layouts on every post or selected ones
Estimate read time
Responsive to all screen resolutions
Fast and lightweight
Easy to use
Author box on single page
You must log in and be a buyer of this download to submit a review.
---
Changelog:
= 1.0.4 =
* Release Date - 19th April, 2019
- New: Added control for featured image size.
- New: Added post read time meta.
= 1.0.3 =
Release Date - 1st March, 2019
* Fixed: Template not working in some cases.
= 1.0.2 =
 Release Date - 11th Feb, 2019
* Fixed: Sidebar still coming on the posts when 'No Sidebar' selected as page layout.
* Fixed: Top element padding issue in case of transparent navigation.
* Improvement: Improved template structure.
= 1.0.1 =
 Release Date - 20th March, 2018
* Added support for default Divi post layout.
= 1.0.0 =
 Release Date - 13th March, 2018
* Initial release
Single site license
A single site license is valid for use on 1 website.
Extended license
The extended license is valid for use on more than 1 website (including sites developed for clients).
Update
Free Lifetime update.
Support
We offer support for 1 year from the date of purchase. After that, users can renew support at 50% of the original price.
*Support is provided by vendors directly.
Please login to access the support form. you can do so here