To begin, chuck the term freelancer.  That means you pop in and out of projects, take them when it is convenient for you and gives the impression that you really aren't a business.  Let's call ourselves small business owners – or Web Designers or Web Developers or simply digital entrepreneurs.
Whatever your handle, what you need to do is get in the mindset that you are an actual real life, income producing, work outputting business.  And thus, you need to set yourself up (both physically and mentally) as a business.
Finances:
Get yourself an accountant and get some solid advice on taxes, and the other bits of setting up your business.  Trust me, if you are good at what you do, and there is no reason for you not to be GREAT, you will make money.  It's super annoying and hard to backtrack (especially around tax time) and to get your ducks in a row.  This category of web designer / developer / selling stuff online / affiliates isn't a natural fit for some accountants.  Things like Stripe, PayPal, Quickbooks Online, there are a lot of balls in the air, can throw some accountants for a loop.  To be fair, it does sometimes feel like the wild west, make sure you use someone that understands or wants to understand your business.  This conversation is probably better had in June or July over April 1.
Develop Goals:

If you are like me, this is hard.  I am my own boss (and I assume you are also) so you "get to choose" which projects you take on.  This also means which to pass over – and holy smokes, should you pass on ANYTHING?  What if your phone never rings again.  My friend & "thought partner" is Laura Heuer.  She is super focused and a very good coach (she also is the author of the Productivity course).  She has sent me some good books and has walked me off the ledge a few times, but basically you take yourself through a process.  I will use financial goals as an example:
How much do you need to earn in a year?  You may need to start with a week, or per month, whatever, get a number.
Then, take a look at how much you charge per site.  Then, take a look at how much you charge per site.  Yes, I know it varies, but stick with me.  Pick an average number.
Then figure out how many sites a week / month / year you need to launch in order to hit your goal.  Is that number realistic?  Do you need to charge more per site?  Is it actually less stressful than you thought?
Can you supplement your web design (or development) income through other revenue streams: maintenance, SEO, copywriting, social media management, etc.
Of course, these are only financial goals, you may want to increase your blog subscribers, find sponsors for your website, develop an affiliate program, launch an e-course.  All of these things are awesome – the goal here is gain some clarity around what you want to do and establish targets to work towards.  It helps you say yes / no to projects.
Branding:
Sometimes people are paralyzed by branding, fearing that they are immediately shutting off part of a potential target market.  This doesn't mean that if you have a pink logo you will automatically alienate a certain part of the population.  Be you, if you don't take any risks you may just land on the site of forgettable, and if people are forgetting you, well the phone isn't exactly ringing off the hook.  Consider outsourcing if being your own client is a burden,  (I did).  And I am not suggesting you spend a fortune or a huge amount of time.  Get yourself a color scheme, font & logo.  Your logo can be your business name in your chosen font & main color.  Then be consistant and use it everywhere!

Find a Dedicated Work Space:
Because you can work in your pj's from your bed doesn't mean you should.  You will feel (and present yourself) more professionally if you actually have a desk.
Set Boundaries:
This is challenging in life in general, and certainly can be tough when you are running your own business.  Do you want to work nights and weekends?  I don't particularly want to, but I often do – because I have other commitments which pull me off my desk during more traditional working hours. It is often much easier for me to work uninterrupted on a Saturday afternoon than it is between 3-6 on weekdays.  If you really don't want to answer emails on weekends, then don't.  But trust me here, if you start answering them, people will expect answers.  So be intentional with how you communicate and when.
I am part of a group of women who were bouncing around ideas on how to handle the pop up questions from clients that seem to take over inboxes of us web designers.  I won't give away how others handle boundaries, but here was my suggestion (again queue Laura's help).  Have set times you answer the "5-minute" questions from clients.  LET THEM KNOW, this may be something you explain after a site is launched and then again with an auto responder.  You can set all that up with Google easily and for free.  Also, let them know that any / all questions outside of your contract fall under help and will be invoiced. And if you have a minimum invoicing amount (here people in the group ranged from a 1-hour minimum – 2 hours, it's your call).  Then put on your calendar (and make sure the clients know) the time(s) each week you answer these types of issues / quesitons.  Maybe it's Tuesday's at 9am or Friday's at 4pm, but whatever it is stick to it!
I spoke with Chris Badget about setting boundaries, if you haven't heard this podcast, you may find it interesting.  If you are watching the video, oh man, crazy hair day – but still I am so happy to have hair I really don't even care.
Get a Contract
The contract means you both stay on track.  If something is outside of what is in the contract, my standard response is, great idea, we can do that now for a cost of X or we can put it in Phase B for things to do after we complete the items in the agreed upon contract.  Sometimes things come up, a client sends you 12 images instead of the 10 that you said you would use in the contract and you go ahead and just add them to the site.  I do that all the time.  A way to make sure the client knows that you have given them a few extras is when you are done – revisit the contract and make little notes (did that, that is done, added 12 images instead of 10), as a gentle reminder that you are awesome.
Another lifesaver in the contract is billing.  Often clients get busy and don't always get you what you need on time.  A contract protects you from the client who was supposed to pay 50% of the total when the site launches and then decides after 6 months that they just are too busy.  You invoice them anyway, and it isn't even awkward for you because it's in the contract.  There are a bunch of sample contracts in the Facebook Group Documents section.
Invest in Your Business
It is really really really tempting to simply take all of your earnings and pay the rent, your taxes, 401K, holiday's, latte's, etc.  But you need to invest a certain amount back in your business.  This could be child themes, a stand-up desk (this one is only $40), a conference (WordCamp Boston 2017 anyone?) or even an online course.  I can't tell you how many people ask me where I go to learn, it's part of what we do, staying relevant and in the know.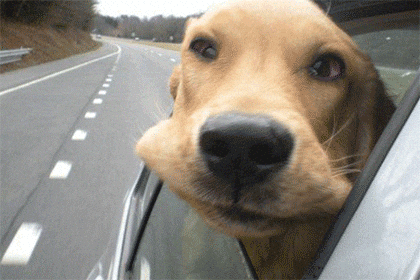 Be Happy
People like working with happy people.  You have a lot to be grateful for – you are smart, capable and you aren't chained to a desk.  You are an entrepreneur!  Isn't that exciting and full of potential.
We could talk about this all day, and often do 🙂  Andrew and I are working on some courses to make the business of running your web design business less stressful, more profitable and hopefully more fun.  In the meantime, what are your secrets or pain points?  This is a learning place, we are here for one another.  Leave a comment and we can chat about it.